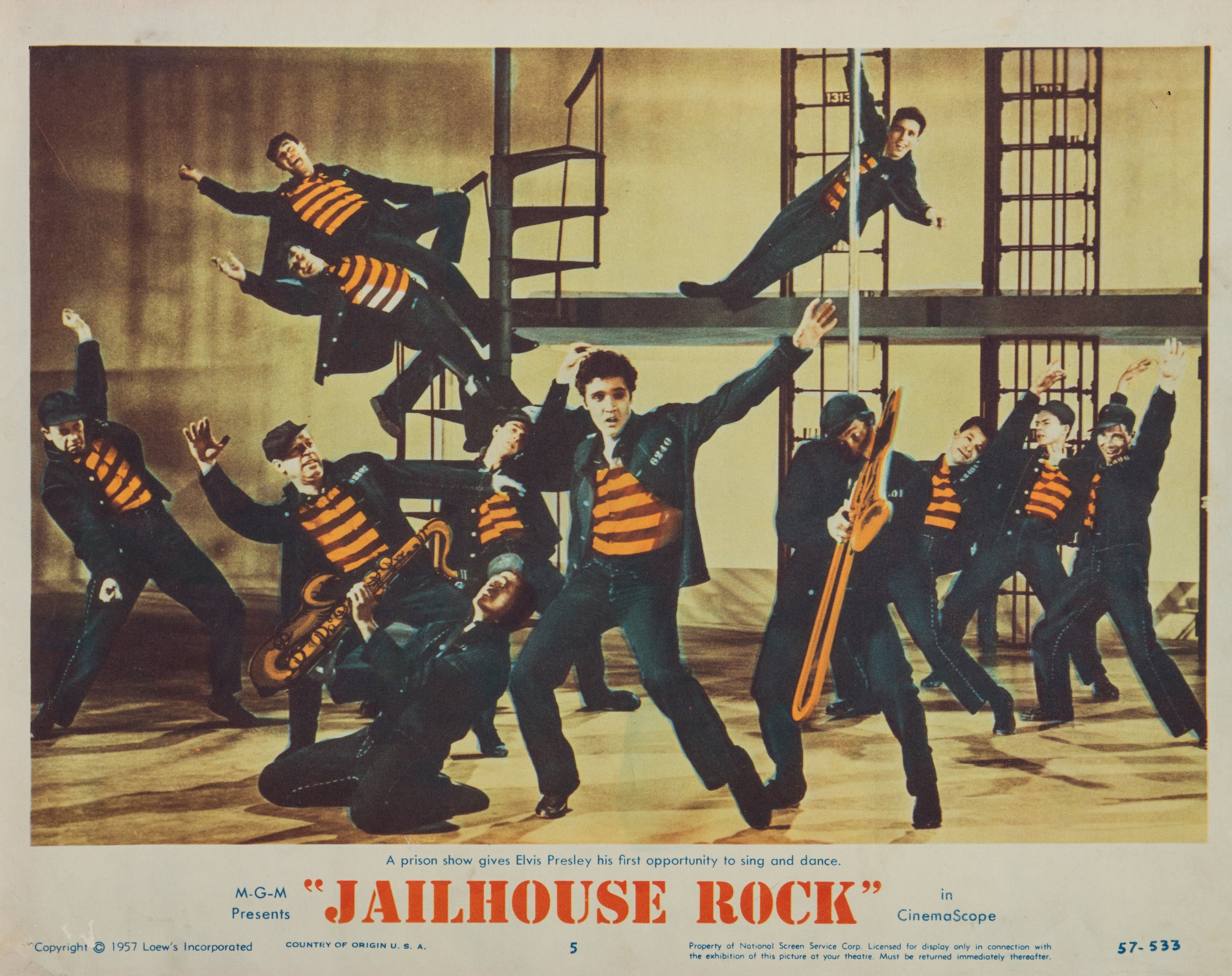 Jailhouse Rock, 1957
United States Release
1957 | Not Rated | Drama, Musical | 1h 36min
As a part of the Outdoor Film Series What a Glorious Feeling: Summer Sing-Alongs the Norton presents a throwback films you can sing along to on select Fridays this Summer.
A young man, Vince Everett (Elvis Presley), is convicted of manslaughter after being drawn into a bar fight while trying to defend a woman. In prison, Everett finds salvation when his cellmate, a country singer named Hunk Houghton (Mickey Shaughnessy), hears him sing and pegs him as a future star. Once released, Everett gets a job in a night club and meets Peggy Van Alden (Judy Tyler), a young woman who works for a record company and who, like Houghton, also sees talent in Everett.
To Know:
This film program takes place during Art After Dark. A weekly event that features different programming every Friday evening from 5pm – 10pm, free.
Admission to this film is free.
Popcorn is free, and available on a first come first served basis.
This film takes place outdoors in the Garden. We recommend you bring your own picnic blanket.
Seating is limited, bringing a blanket is recommended.