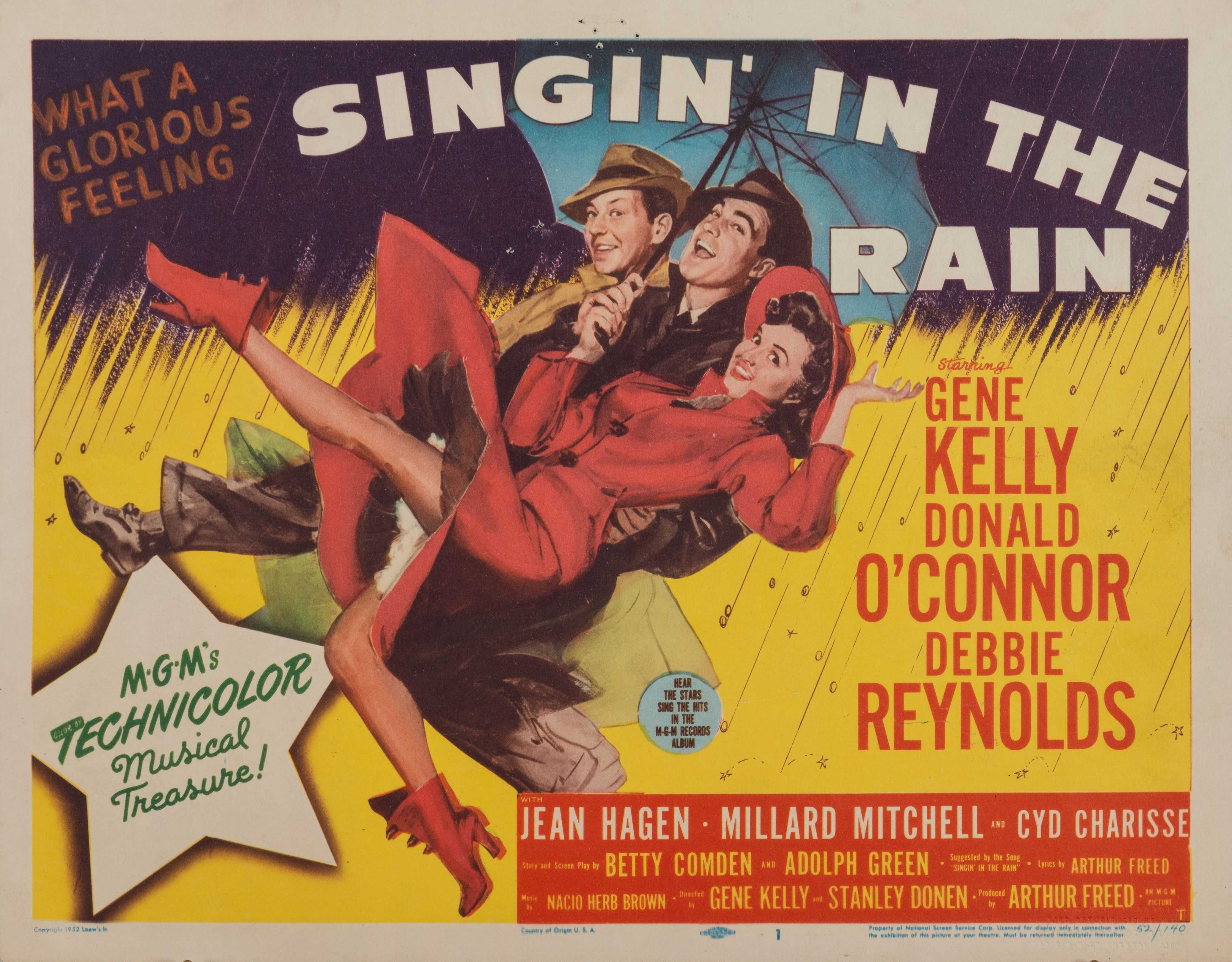 Singin' in the Rain, 1952
United States Release
1952 | G | Comedy, Musical, Romance | 1h 43min
As a part of the Outdoor Film Series What a Glorious Feeling: Summer Sing-Alongs the Norton presents a throwback films you can sing along to on select Fridays this Summer.
When the transition is being made from silent films to `talkies', everyone has trouble adapting. Don and Lina have been cast repeatedly as a romantic couple, but when their latest film is remade into a musical, only Don has the voice for the new singing part. After a lot of practice with a diction coach, Lina still sounds terrible, and Kathy, a bright young aspiring actress, is hired to record over her voice.
To Know:
This film program takes place during Art After Dark. A weekly event that features different programming every Friday evening from 5pm – 10pm, free.
Admission to this film is free.
Popcorn is free, and available on a first come first served basis.
This screening takes outdoors in the Garden. We recommend you bring your own picnic blanket.
Seating is limited, bringing a blanket is recommended.